Treated runners
3/4" tounge & groove
Treated flooring
Treated 2'x4' floor joist
3/4" tounge & groove flooring
16" center floor joist
2'x4' wall stud
2'x4' rafters
25 year shingles
Heavy Duty Hinges
40 year painted panel
15 shingle color options
8 vinyl siding color options
22 painted panel color options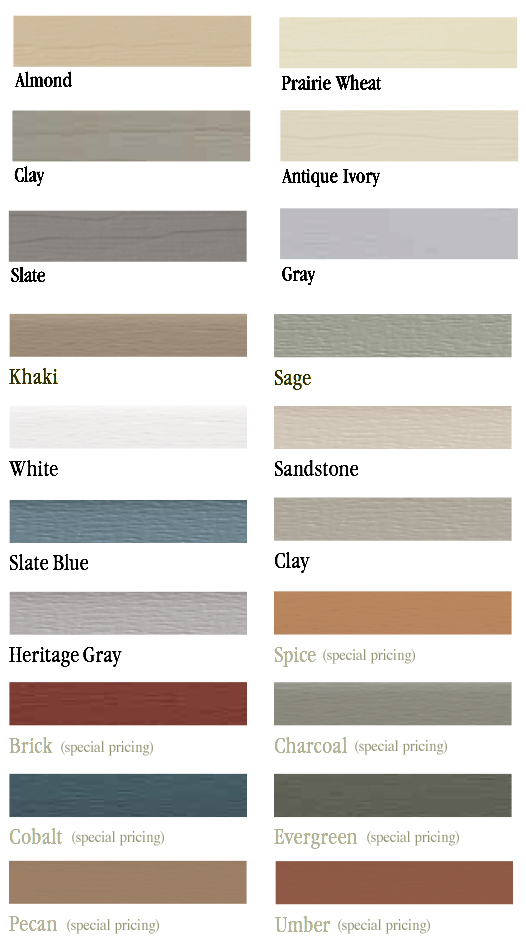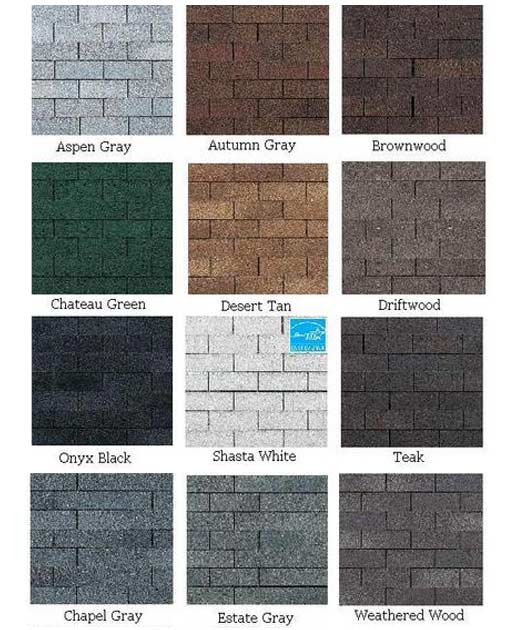 Doors
30"x72″:  $140
Double Doors
48"x72":  $185
60"x72":  $235
Service Doors
36"x72" 6-Panel:  $290
36"x72" 9-Lite:  $390
Roll-Up Doors, all colors
4'x6': $275
5'x6': $325
6'x6': $375
7'x6': $425
8'x7': $475
9'x7': $500
Ramps
4'x4': $100
5'x4': $120
6'x4': $130
7'x4': $140
8'x4': $150
Roof Options
Basic Vent: $30
18" Octagon Vent: $95
36" Roof Light (painted panel): $85
Windows
18"x27': $65
24"x27": $75
24"x36": $85
Miscellaneous
Lofts or Shelves: $3.00/sq. ft.
Vinyl Flower Pot: $45
Shutters: $45/set
Limestone or Gravel Site
Call for pricing
1. Check fences, posts and trees to ensure adequate turning room.
2. Check overhead wires, trees,branches and underground septic systems, soft ground, etc.
3. Please have a level sight prepared PRIOR to our arrival. We recommend stone or concrete slabs.
4. If you want blocks put under the object, we suggest 8" x 16" x 2" patio blocks, we will put blocks in place after object is set (we do not furnish blocks).
5. If we are going over the neighboring property, make sure you have permission to do so prior to delivery. Remember that you (owner of object) are taking responsibility for the property that is being crossed. On delivery we will not be responsible for any damages done on property or lawn. Customer is responsible for all permits, code restraints and ordinances
6. We recommend 3-4 inches of crushed stone or concrete slabs. We are not responsible if your shed shifts and none of these are used.
Workmanship is covered for a period of 5 years.  Material is covered under each manufacturer's warranty.  Vandalism, storm damage or normal everyday wear is not covered.  All barns must be painted (including front, back and all 4 edges of doors) within 90 days of completion.  Adequate air circulation must be maintained beneath the barn.